Top Agent Feature: Kirk Hawkins
Serving buyers and sellers across Southern California, Kirk Hawkins brings his reputation for impeccable service to Beverly & Company. He has also worked at The Agency and Coldwell Banker. Since he got his real estate license in 2016, Kirk has sold 43 properties worth more than $42 million dollars all across Southern California.
Kirk joined Beverly & Company last June. He says joining Beverly & Company allows him to provide better service to his clients and build a more robust business. He also appreciates that he gets exceptional support from his experienced brokers and escrow partners at Studio Escrow that exceeds the level of support he was accustomed to at other brokerages. 
If you are interested in learning more about Kirk, you can watch him on KTLA 5 News or listen to his KTLA Podcast "Home Made With Kirk Hawkins" wherever you get your podcasts. He also regularly posts informative real estate content on his social media accounts including his Instagram: @kirkghawkins
Beverly & Co is proud and honored to have Kirk as part of our team!
Redefining the Brokerage, Empowering the Agent.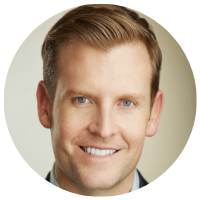 Kirk Hawkins
Top Producing Agent / Celebrity News Anchor
DRE# 01996101